A proven ability to provide quick and value-added results.
Partner with Ohana Capital.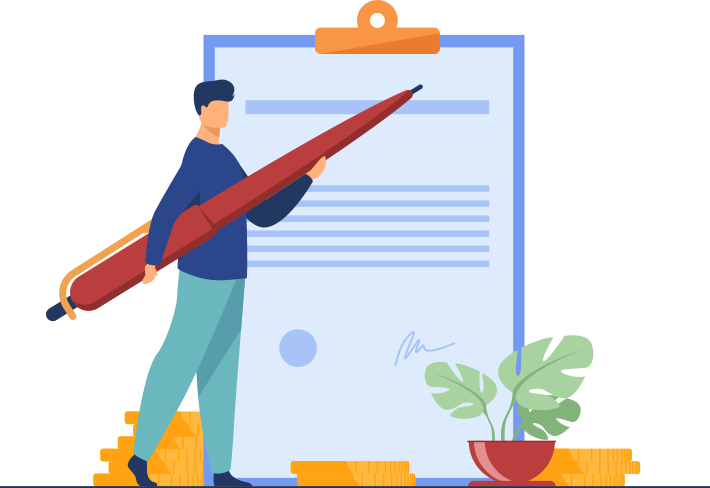 Distributor / Importer – sports clothing for men and women
Montreal, Quebec (Chabanel area)
Company founded in 1996 with a customer base of retailers throughout Canada.
History of profitability and the financial support of a major supplier allows the maintain of a good working capital throughout the year.
Products sold are: T-shirts, fleece, sweatshirts, pants, promotional products and ball caps.
Goods are sourced out from various suppliers in Asia (20%), USA (5%) and Canada. (75%)
A tax litigation currently underway is affecting company's cash flow and a decision from the tax authorities is not expected before 2015.
Working capital loan from a conventional lender, thus, restoring the company's cash position to a satisfactory level.
Manufacturing – steel and iron products
Business acquisition transaction by a non-related buyer.
In operation since 1975, the current owner (2nd generation) wishes to retire and enjoy life.
Despite modest sales, the company generates very impressive profits.
Manufacturer of balconies, balustrades, decorative roofs, stairs, and structural steel.
Customer base composed mainly of general contractors located in the North Shore of Montreal.
The company has a strong balance sheet with very little debt obligations.
First ever operating line of credit in support of the new owner's growth objectives and to provide additional cushion in this transitional phase.
Cash flow loan used for the acquisition of 100% of the shares. Financial structure of the purchase also included a down payment and a balance of sale each representing 22% of the purchase price.
Short-term bridge loan from a private lender used as the buyer's down payment.
Post-transaction: Working capital loan and a Re-Financing of the above mentioned short term bridge loan, at a much lower interest rate, were also secured.
Manufacturer / Retailer – high end sofas & other furniture products
LaSalle, Quebec (manufacturing facility)
Created in 1995 with a history of revenue growth and profitability.
Most products are manufactured locally. The remaining goods are purchased through various suppliers across Quebec and Europe. (France, Italy)
Products offered include: sofas, tables, chairs, cabinets, fixtures and antiques.
Company sells its products exclusively through its own stores located in Montreal, Toronto, Calgary, Vancouver, New York and Chicago.
The authorized amount of the credit line is way too low compared to the increased sales level of the business, causing inevitable pressure on the company's cash flow.
Operating line of credit four (4) times more important than the one currently in place with NO personal guarantee, better pricing and NO financial ratios to respect.
Working capital facility in support of the growing sales and inventory levels.
Re-financing of a building loan facility generating very important interest savings.
Distributor / Importer – women's apparel
Montreal, Quebec (Chabanel area)
In business since 2011 only, company has already developed a client base of over 300 Canadian retailers including «La Maison SIMONS» and its 8 locations.
Exclusive distributing agreements covering North-America signed with 5 different Turkish manufacturers.
Products offered are: Pants, suits, blouses, dresses, shirts and other accessories.
Cyclical business with two (2) seasons, summer and autumn.
Payment terms with suppliers are affecting the company's cash flow as 100% of the order must be paid for before the merchandise is shipped.
First ever line of credit providing much needed support pending collection of the receivables.
Working capital loan from a government lender used to finance orders of the upcoming season.
Food / Retail – Lebanese restaurant
Downtown Montreal, Quebec
Existing restaurant for the past 15+ years recently purchased by an experienced & successful restaurant operator.
Restaurant is generating good results and the owner is planning to open a 2nd restaurant within the next 6-9 months.
Business has no debt as it was purchased with the owner's personal funds at 100%.
Entrepreneur is already planning his next opening and wishes to have additional funds available to pay for various expected start-up costs.
Operating line of credit providing security should need be.
Separate line of credit to finance upcoming expected CAPEX («Capital Expenditures») to the new location.
Refinancing of the existing equipment serving to replenish the company's working capital.
Construction – bricklayer business
In business since 2008 with an impressive average annual sales growth of +247%.
Business participates in the following types of projects: heavy and light residential, commercial and institutional.
Client base comprised of general contractors, «Travaux Publics et Services Gouvernementaux Canada» and Municipalities.
Longer payment terms, holdbacks and strong sales growth are putting pressure on the company's cash flow.
Working capital loan, including a 6-year amortization period, alleviating the pressure.
Additional term facility providing further support to the existing line of credit.
Manufacturer / Retailer – modern sofas & other furniture products
Lachine, Quebec (production plant & store)
In business since 2007, this company fabrics all of their products including: sofas, beds, ottomans, chairs, tables and benches.
Client base comprised of Canadian retailers (Vancouver, Calgary, Halifax and Toronto) as well as hotels, restaurants and schools. Sales are also done through their own retail outlet in Lachine, QC.
Although thin, business has a history of profitability and maintains a healthy balance sheet.
Company operates with the same level of line of credit since 2007. Furthermore, the average A/R collection period is longer than expected and additional cash flow is needed.
Operating line of credit in an amount more than twice as important than the one currently in place with the existing chartered bank.
Food / Retail – Lebanese bakery
Expansion project: Construction of a 2nd retail location & production facility.
Founded in 1995 by 3 brothers who all remain actively involved in the business.
Bakery produces all of their products and specialises in the smaller sized portions of the following products: pizzas, kibbes, rolls, sambusacs, hot dishes, Mediterranean salads & dips, desserts, breads and sandwiches.
Excellent product quality and personalized customer service have enabled the company to generate impressive financial performance while gaining growing recognition from the marketplace.
The idea to eventually open-up a 2nd retail location has been in the owner's mind for a few years now and the time has come to proceed.
The North Sore of Montreal (Laval) has been identified to better serve the important Middle Eastern / Mediterranean population in that area.
A piece of land has recently been purchased and financing will be required to complete the realization of this expansion project.
Analyzed the viability of the expansion project.
Structured and recommended an optimal financing structure to the owners.
Packaged and presented a complete financing file to the existing bank which included a business plan and financial projections.
Following the above consulting mandate by Ohana Capital, the company obtained a construction & equipment loan equal to 100% of the construction / acquisition cost.
Retail – shoe & clothing stores
Mont-Royal Avenue (2), St-Denis St. (2), St-Laurent Blvd. (1), St-Hubert St.(1), Laurier Avenue (1), Rockland Center (1) and St-Catherine St. (1).
Company currently operates nine (9) locations including four (4) new openings in the last 24 months.
Much has been invested in various tenant's improvements in the last 24 months, all mistakenly paid out of the company's cash flow.
Overall inventory volume has increased drastically due to the new stores. Also, the client's banker will only be able to consider an increase to the line of credit upon reception of the annual financial statements in a few months only.
Two (2) distinct short-term bridge loan from a private lender providing the additional cash flow pending the annual review, and potential increase, of the line of credit by the bank.
Construction – crane rental company
Created in 2005 with an average annual sales growth of +42% over the past 4 years.
Dividend payouts the last 4 years have negatively impacted the company's equity base while new equipment continues to be purchased to remain competitive.
Company is in breach of certain financial covenants and the account has recently been transferred to the bank's special loans department.
The bank has demanded a payout on the line of credit and additional funds are also necessary to ensure the repayment of the different term debt obligations.
Asset-based line of credit («ABL») in an amount more than twice as important than the one currently in place with the existing chartered bank.
Distributor – specialized car parts & accessories
An exclusivity agreement recently signed with a California based wholesaler of car parts for the electrical car market.
With the increased number of electrical cars on the road, the demand for these products has been growing steadily over the last few years.
The company has recently moved to larger premises to better serve their growing client base and leaseholds improvements are planned in the next few months.
Refinancing of the existing long term debt generating the additional funds required to complete the renovation project.
Construction (specialized services) – preparation of concrete floor
In business since 2011, company is enjoying remarkable sales growth while remaining quite profitable.
Important contracts recently signed with the «Société de Transport de Montréal» («STM») and with 9 different «TARGET» stores.
With a focus on commercial projects, client base includes general contractors, paint contractors, real estate companies, tilers and business owners.
To date, operations have been financed through shareholder's injection and profits generated. Additional funds are now needed to support strong sales increase.
First ever line of credit in support of the growing accounts receivables.
Term loan, under the Canadian Small Business Financing Loan Program («SBL»), permitting the purchase of a new piece of equipment.
Working capital loan from a government lender providing much deserving additional cash flow.
Service – transportation business
Founded over 15 years ago, company has grown to be an important player in the transportation and logistics market with a fleet comprises of 75 trucks and 90 trailers.
Company does transport of dry, refrigerated and consumer goods with client base including businesses in the following industries: food (Metro Supermarkets, IGA, Sobeys, Canadawide, Courchesne Larose), plastic, furniture & textile.
Business covers the entire Canadian territory as well as the West Coast & Mid West of the USA.
Despite tougher economic conditions and steep competition in the transportation industry, sales growth continues to be achieved at an average annual rate of + 15% the last 4 years.
First ever operating loss reported in FYE 2010-2011 and high financing expenses continue to put pressure on the company's cash flow.
Re-financing of an existing sizeable long-term loan at a much lower interest rate, including a 12-month capital postponement period, generating important interest savings while also alleviating pressure on the company's cash flow.
Retail – used car dealership
Founded in 2009 with very impressive annual sales growth at +355%.
Cars are purchased from +/- 12 other new car dealerships in the area.
Sales are mainly done to retail clients with slower moving models/cars sold via the auction.
Accepted purchase offer is in place on the property currently being rented.
Term facility secured enabling the purchase of the property.